Published Wednesday May 22, 2013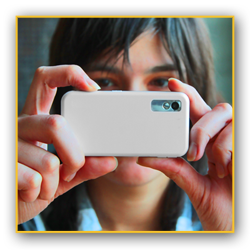 Pretty pictures are the best. But you know who likes them even more than your readers, leads, and customers? Marketers...
In the content marketing world which includes emarketing, blogs, websites, podcasts, video and all the social media's, including vivid, impact visual images greatly enhances the conversion, opens and shares.
We are visual. We are moved by seeing things. Here are the
latest research
and statistics that make the strong case for why you MUST accessorize your content with more visual imaging.
90% of information transmitted to the brain is visual
Visual content drives more social media engagement by 65%.
85% of the US internet audience watches videos online
Viewers are 85% more likely to purchase a product after watching a product video.
So, it's not just any image, or video, it's the best images that enhance the impact, interest and engagement of the content, topic or point you are trying to make and get across.
Images not only add life to a website or social media post, they also make them convert better to leads, followers or comment engagement. People no longer want to casually browse, they want to experience it and use that experience to inspire them to remember you, so they want to come back. Images can boost conversions and can get people connecting better with you and your target audience.
One of the most comprehensive books on the topic of visual marketing is by SmallBizTrends.com founder Anita Campbell and graphic designer David Langton:
Visual Marketing
: 99 Proven Ways for Small Businesses to Market with Images and Design.
Ad Marketing believes that bold branding and imaging for their clients ensures that they will stand out from others in their field.
Visit us
and see some of our client visual branding work.
Comments:
Alison Drake
Published 8/23/2013 10:16:11 AM
And yes, especially cute animal photos and videos!
Cute animal videos
Published 5/25/2013 6:52:40 AM
I agree with your point !! The post is fabulous!! http://cute-animal-videos.com/