Published Tuesday June 19, 2012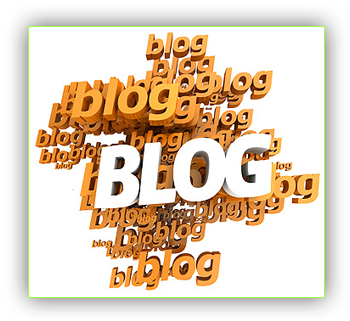 We now know and are very sure that combining in person relationship building with web, online and social media relationship building is the best way to secure your reputation, authority and reach.
IBM
surveyed
1,700 CMO's, who admitted that creating an emotional connection with their customers has become one of their top priorities. They reported that that as much as enhancing their brand's PR, they need to leverage people's emotions as well.
The question of why blog and what to blog about is important to answer but no matter why or what, blogging is one of the most effective platforms to use to build impact, reach and reputation.
According to
Technorati's 2012 State of the Blogosphere
: Asked what the primary is reason they blog, the greatest number of respondents overall said they use their blog as a way to share expertise and experience with others. Many Hobbyists use it as a source to speak their mind on an area of interest (31%) while Entrepreneurs primarily use their blog to attract new clients to their business (29%). More than 60% of Corporate and Entrepreneur bloggers have
gained greater visibility
in their industry through blogging.
Here are some suggested steps to initiate your blog or get more serious about your existing blog.
WordPress
is the most popular blog hosting service used by 51%. Blogger and BlogSpot hosting services are also popular (21% and 14%). Most respondents' blogs are individual blogs. Blogging Collectives are most common among corporate bloggers, where they account for 35%.
Decide on the core content you want to write about and be known for, then add 10-15 more areas you can write about that compliment your core copy. Personal musings are most blogged about by Hobbyists, while Professional, Corporate and Entrepreneur bloggers tend to blog about technology. Business is also a very popular topic for Corporate and Entrepreneur bloggers.
Blog and Content Calendar
Set up a blog and
content calendar
. Map out your themes, ideas, blog titles, posting dates in advance quarterly. Try to post at least 2-3 times per week and be careful of "over-blogging" too.
Twitter is the social media of choice for bloggers according to the Technorati survey with 82% of bloggers using Twitter. Those who use Twitter say they do so to promote their blog (77%), follow friends (60%), and bring interesting links to light (59%). Using email marketing in addition to the other social platforms is suggested to add reach.
AD Marketing
can help you get your blog up and going, take your blog to the next level, or provide blog writing services to you!